Upcoming Region Events
Region V holds general business meetings three times a year – in November, March, and again at the TJCSGA State Convention in April.

The host school for the 2018–2019 is Brazosport College. The fall and spring meetings will be held on its campus.


The TJCSGA Region V Fall Conference will be on Friday, November 2nd at Brazosport College (500 College Blvd, Lake Jackson, TX 77566)
The $20 Early Bird registration fee ends Friday, October 19
th
and the Regular $30 registration starts October 20th.
Please register sooner rather than later
.
Registrations after October 19th are not guaranteed seating, food, or supplies.
Dues for the 2018-2019 year are $150.00 per school and are due by the first region meeting
.
You may register and pay at the link below:
https://tjcsgafall2018.eventbrite.com
Don't forget to pay your dues when you register! The region depends on schools paying dues to keep the conference registration fees as low as possible.
We will also be deciding on T-shirt designs for our spring state conference so we welcome each of you to create your design and submit it by October 26, 2018.
The 6 guidelines for the t-shirt design are:
1) It should include the Region V Logo
2) It should be related to the State Conference's theme (A New Kind of Texas)
3) A personal signature from the author of the design is allowed as an incentive
4) It should represent the schools on the back.
5) It should be a creative design.
6) Please submit your design to the TJCSGA email:
regionvtjcsga@gmail.com
In the name of all community Colleges from Region V we will be having a food drive this semester and we encourage each school to bring some items to be donated to a local organization or a food bank in the general area. Please bring your items to Brazosport College on November 2, 2018 which is the day of the meeting. We appreciate your help and generosity.
If you have any questions about the conference or registration, feel free to send us an email at this address. We would be happy to help you!
The Region V Executive Board has a lot of plans for this semester's conference and we can't wait for you to see what they have put together!
To learn more about the 2019 TJCSGA State Convention visit www.tjcsga.org
Region Awards
REGION V Award Winners - 2018
Advisor of the year: Jeanette Liberty
Student of the year: Hope Cory
Chapter of the year: Brazosport College
T-SHIRT
Picture of the shirt will be posted soon.
REGION V CHANT
" 5.....4......3......2..1 REGION V IS NUMBER 1!!"
Repeat x3
Powered by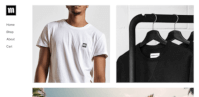 Create your own unique website with customizable templates.