Upcoming Region Events
Region V holds general business meetings three times a year – in November, March, and again at the TJCSGA State Convention in April.

The host school for the 2018–2019 is Brazosport College. The fall and spring meetings will be held on its campus.
The TJCSGA Region V Spring Conference will be on Friday, March 1st at Brazosport College (500 College Blvd, Lake Jackson, TX 77566)

**More detail coming soon
If you have any questions about the conference or registration, feel free to send us an email at this address:
:
regionvtjcsga@gmail.com
. We would be happy to help you!
The Region V Executive Board has a lot of plans for this semester's conference and we can't wait for you to see what they have put together!
To learn more about the 2019 TJCSGA State Convention visit www.tjcsga.org
Region Awards
REGION V Award Winners - 2018
Advisor of the year: Jeanette Liberty
Student of the year: Hope Cory
Chapter of the year: Brazosport College
T-SHIRT
Picture of the shirt will be posted soon.
REGION V CHANT
" 5.....4......3......2..1 REGION V IS NUMBER 1!!"
Repeat x3
Powered by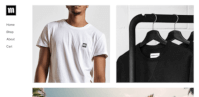 Create your own unique website with customizable templates.